Read News
Allison Coss Allegation
Submited By Anam Khan
2016-07-13 13:27:59
Views:
37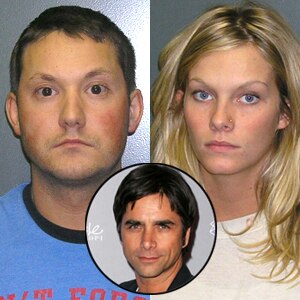 Allison Coss Allegation
John Stamos has been under the media light lately because of the blackmailing attempts on him by two people, a man and a woman. The woman's name is Allison Coss and she is the one through whom all this extortion was made possible.John Stamos says allegations by Allison Cross are false.Allison Cross (photo above) is on trial with Scott Sippola, accused of conspiring to extort $680,000 from the star of Full House and ER.

According to Allison Coss John Stamos partied some time ago with her and a friend of hers. Coss said that the party got a little out of hand and John did some coke with a few strippers. Coss started to threaten john along with a mysterious man who got John's email address from Coss. Coss was the main factor in the whole thing as the mysterious man demanded an amount of 700,000 dollars from John, stating that otherwise they would destroy his reputation because they had pictures of him using drugs.


Stamos' attorney thereafter issued the following statement "The allegations made today in the courtroom by the defendants' attorneys during opening statements will not be proven because they are simply untrue".

John Stamos later admitted that he did hang out with Allison Coss, but there was no such happening in the party that was being expressed by her. Well now the blackmailers are in jail and no one would care if John actually did sniff coke or not, because even if he did it wasn't worth paying some filthy people 700,000 dollars. If anything, the public would only be feeling hatred and anger towards the extortionists because they were actually the bad guys in this whole thing.